2.3" Red-Orange Stilbite Crystal Cluster with Laumontite - Peru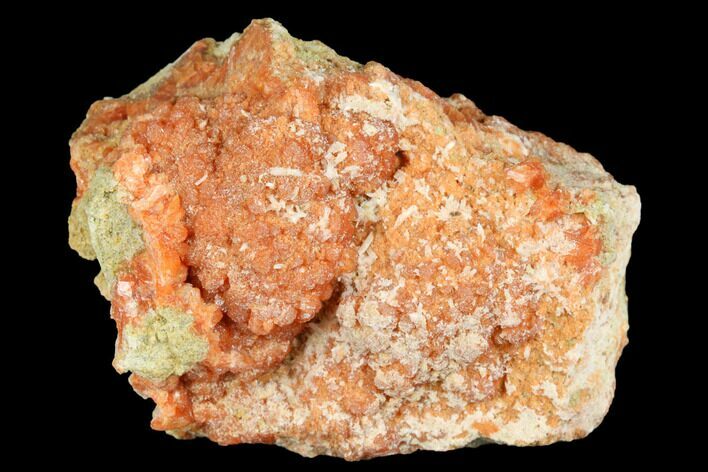 This is a gorgeous zeolite association that was collected from Peru. It features red-orange stilbite crystal clusters that formed in association with laumontite. It's likely that this specimen is a part of a zeolite pocket find between 2006-2007 in Peru.
Stilbite is a tectosilicate mineral of the zeolite group that is commonly found in zeolite deposits. Crystals often form flowery, bowtie or hourglass shaped structures and come in a variety of colors. Some of the most beautiful colorations are the pink or peach tints.
SPECIES
Stilbite & Laumontite
LOCATION
Ica Department, Peru