2.4" Olive Topazolite Garnet Cluster - Quartzite Mountain, Arizona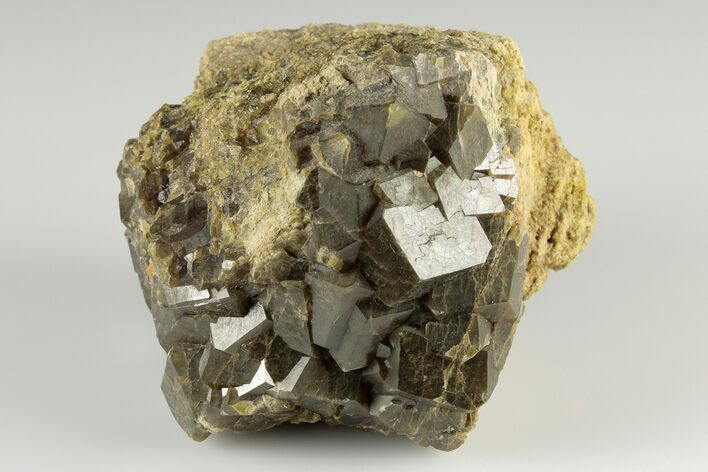 Here is a fascinating, 2.4" wide specimen that contains an aggregation of olive green topazolite garnets that were collected from Stanley Butte in Graham County, Arizona.
Topazolite is named for its resemblance to the mineral topaz. This likeness is only visual, and the two are chemically unrelated. This variety of andradite garnet is typically a bright, translucent yellow, or yellow-green color. High quality topazolite is mined in Mexico, Italy, and Arizona.
SPECIES
Andradite var. Topazolite
LOCATION
Quartzite Mountain, Stanley Mining District, Santa Teresa Mountains, Graham Co., Arizona, USA