2.4" Pink Manganoan Calcite Formation - Highly Fluorescent!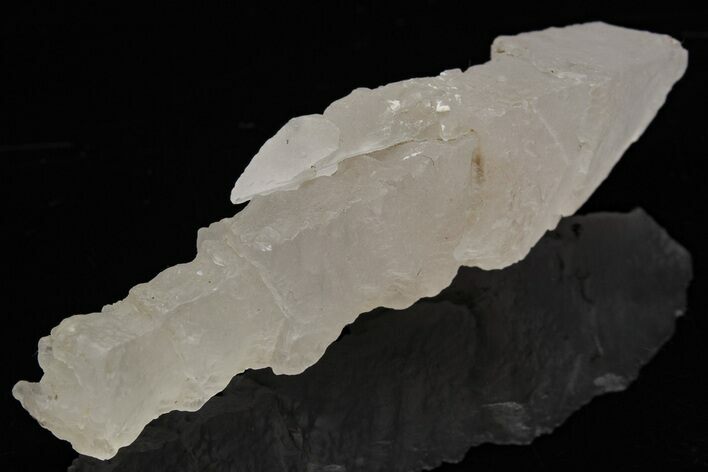 This is a 2.4" long formation of manganoan (manganese-bearing) calcite that was collected from the Shizhuyuan Mine in Hunan, China. The faint pink coloration of the calcite can be attributed to manganese impurities. Under both short and long wave UV, the calcite fluoresces a vibrant orange color.
Manganoan calcite, also known as
manganocalcite
is a pink, manganese rich variety of calcite with a chemical composition of (Ca,Mn)CO3. It crystallizes in a trigonal crystal system and forms rhombohedral or scalenohedral crystals. These crystals tend to display a pink color of which intensity can range anywhere from a pinkish-salmon to a hot pink. Often this variety of calcite will exhibit fluorescent properties.
SPECIES
Calcite var. Manganese-Bearing
LOCATION
Shizhuyuan Mine, Dongpo ore field, Yizhang Co., Chenzhou, Hunan, China