2.5" Botryoidal Rosasite On Matrix - Mexico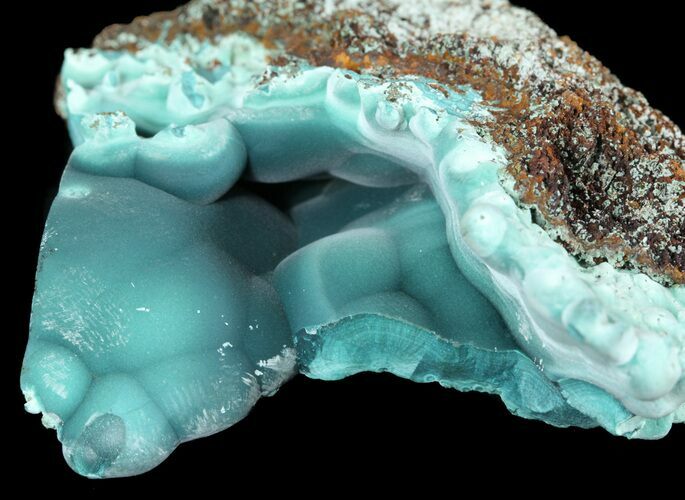 This colorful 2.5" specimen contains a formation of blue-green botryoidal rosasite, collected from the Ojuela Mine in Durango, Mexico. The rosasite masses seemingly bubble from the limonitic matrix.
What could be considered the base of this specimen, has been cut flat to allow for aesthetic display.
Rosasite is a secondary mineral that forms in oxidation zones of copper-zinc deposits, generally forming a fibrous botryoidal sphere that can appear vitreous and silky. While typically featuring a blue-green color, colorless specimens are not unheard of. The chemical formula of rosasite is CuZnCO3(OH)2.
LOCATION
Ojuela Mine, Mapimi, Durango, Mexico.
SIZE
2.5" long, 2.0" wide