2.5" Cut Septarian Nodule (Half) - Morocco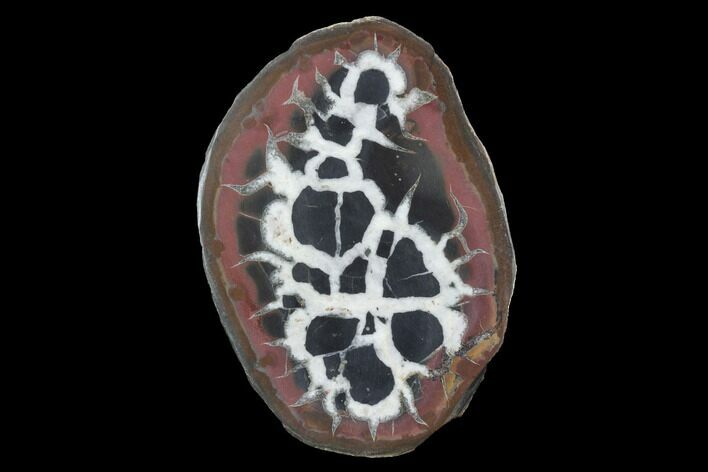 This is a sliced and polished septarian nodule half, from Morocco. It is accompanied by an acrylic display stand to assist with presentation.

Septarian is a form of sedimentary geode that formed on sea beds millions of years ago. When they dried out they cracked and formed hollow interiors. The interiors usually become either partly or completely full with other minerals, such as calcite, giving septarian its unusual texture and features. Calcite was carried down into the cracks of the mud balls and calcite crystals formed.