2.5" Metallic, Pyrolusite Cystals On Quartz - Morocco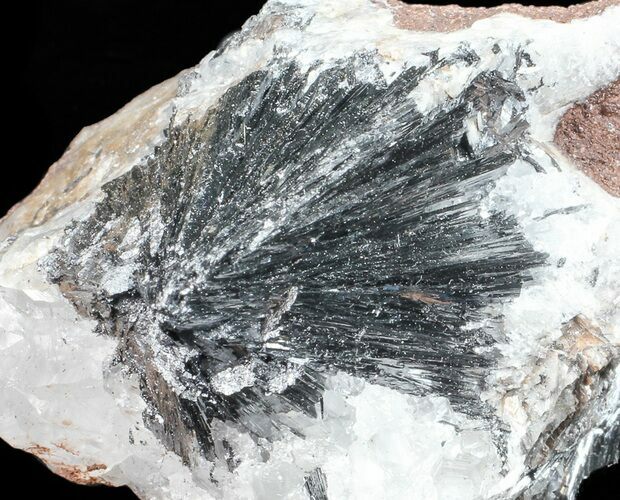 This is a spectacular, lustrous cluster of radiating silver Pyrolusite from Morocco. The specimen features several radiating sprays of these shiny, metallic crystals.
Pyrolusite is a mineral consisting of manganese dioxide (MnO2) and is important as an ore of manganese. It has a silver, metallic luster, a black or bluish-black streak, and readily soils the fingers. It commonly is found in finely packed fibrous, acicular, and radial forms composed of very fine needles or fibers.
LOCATION
Imini Mine, Ouarzazate Province, Morocco
SIZE
Entire Specimen 2.4 x 1.6 x 2.2"