2.6" Kammererite Crystals on Matrix - Turkey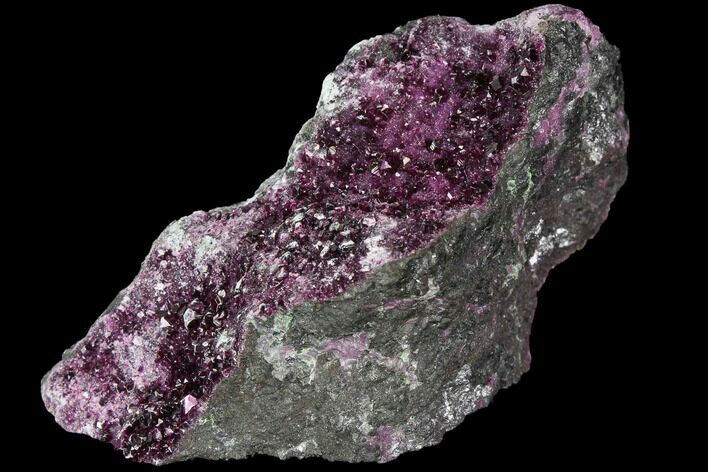 This is a beautiful cluster of magenta colored kammererite crystals on a rock matrix, collected from the Kop Krom Mine in Turkey. Most of the crystals are in great condition, however there are some that have damaged terminations. The base of the rock has been cut, allowing for aesthetic presentation without the need of a stand.
Kammererite is a lustrous mineral that is typically rose-red to magenta in color. The chemical composition of this mineral is Mg5Al(AlSi3O10)(OH)8. It was named in 1841 by Nils Gustaf Nordenskiöld in honor of August Alexander Kämmerer.
LOCATION
Kop Krom Mine, Kop Daglari, Erzurum Province, Turkey
SIZE
2.6" wide, 1.5" tall