2.7" Twinned Staurolite Cross In Mica-Schist - Pestsovye Keivy, Russia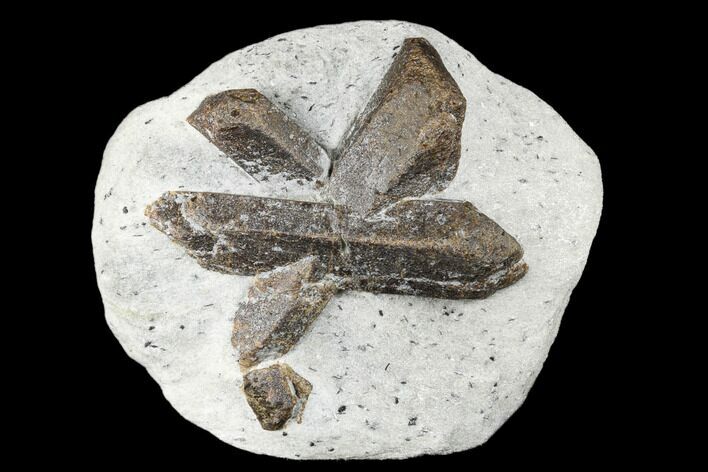 This is a large, 2.7" wide, twinned, staurolite cross in a sparkly Mica-Schist matrix. It comes from the Shuururta Mine near Pestsovye Keivy in the Keivy Mountains of Russia.
Includes an acrylic display stand.
Staurolite is a hard, reddish-brown mineral that is commonly found in metamorphic rocks such as schist and gneiss. It has an interesting habit of occurring as twinned, six-sided crystals that look like crosses. These staurolite formations are frequently known as "fairy stones". Staurolite is the official state mineral of Georgia.
LOCATION
Shuururta Mine, Pestsovye Keivy, Murmansk Oblast, Russia
SIZE
Cross 2.7" wide, Rock 4" wide