2.8" Red Heulandite With Peach Colored Stilbite - India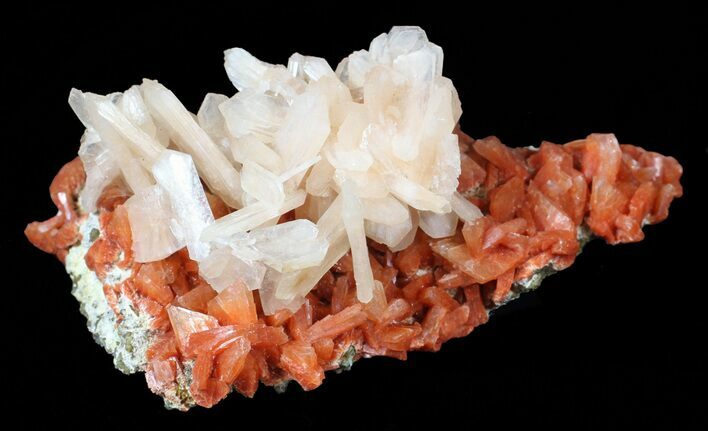 Please note: While we typically ship out material within 2 business days there will be a delay of approximately 3-4 days before we can ship this specimen. It's part of a lot of material currently in transit back to our primary shipping warehouse.
This is a unique specimen of peach colored Stilbite on a bed of naturally red Heulandite crystals and Mordenite from Aurangabad, India.