This Specimen has been sold.
1.95" Sharp Aegirine Crystals on Feldspar - Malawi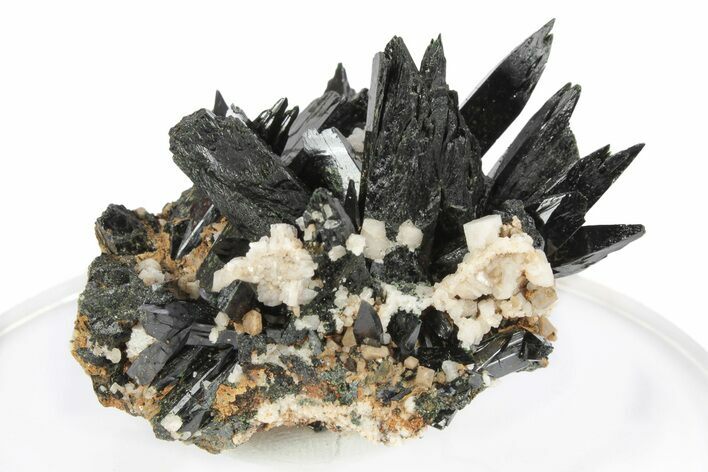 This is a beautiful 1.95" wide association of white feldspar crystals and sharp, lustrous black aegirine crystals. This mineral cluster was collected from Mount Malosa in the Southern region of Malawi, Africa.
This specimen has been mounted to an acrylic display base with mineral tack.
Aegirine is a sodium iron silicate with the chemical formula NaFeSi2O6. It is a member of the pyroxene group and it shares the same crystal structure as augite, however the chemical composition is different. It's known to form long slender crystals that can bare a reddish-black, brown, black or greenish coloration.
SPECIES
Aegirine & Feldspar
LOCATION
Mount Malosa, Zomba, Southern Region, Malawi, Africa