2.9" Gemmy, Pink Sphaerocobaltite Crystals - Morocco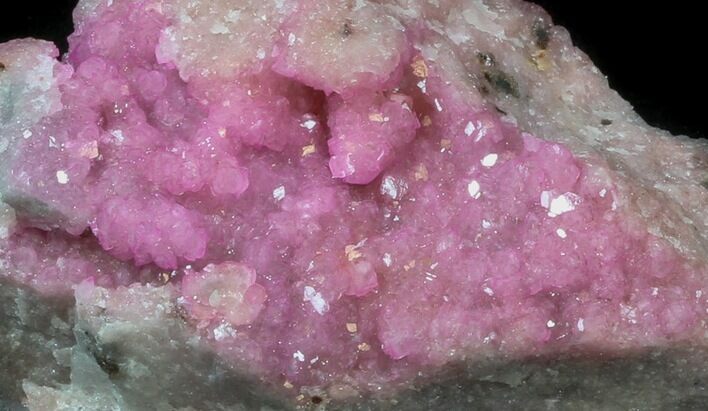 This is a 2.9" wide cluster of gemmy, pink Sphaerocobaltite crystals from Morocco.

Spherocobaltite or sphaerocobaltite is a cobalt carbonate mineral with chemical composition CoCO3. In its (rare) pure form, it is typically a rose-red color, but impure specimens can be shades of pink to pale brown. It crystallizes in the trigonal crystal system.