2" Sparkling Demantoid Garnet Cluster - Madagascar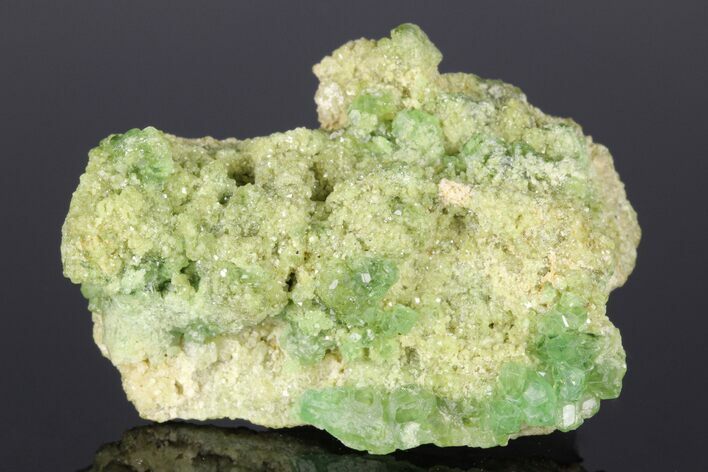 This is a beautiful aggregation of lustrous green andradite var. demantoid garnets on matrix. This specimen was collected from the Antetezambato Demantoid-Topazolite Mine in the Antsiranana Province of Madagascar. This specimen has a dazzling sparkle when rotated under a light source.
Demantoid is a variety of andradite, which in itself is a species of garnet. The chemical composition of demantoid is Ca3Fe2(SiO4)3, with the natural substitution of chromium attributing to the green color of this garnet. Ferric iron is the cause of the yellow in the stone.
SPECIES
Andradite var. Demantoid
LOCATION
Antetezambato Demantoid-Topazolite Mine, Antsiranana Province, Madagascar