2" Kammererite Crystals on Matrix - Kop Krom Mine, Turkey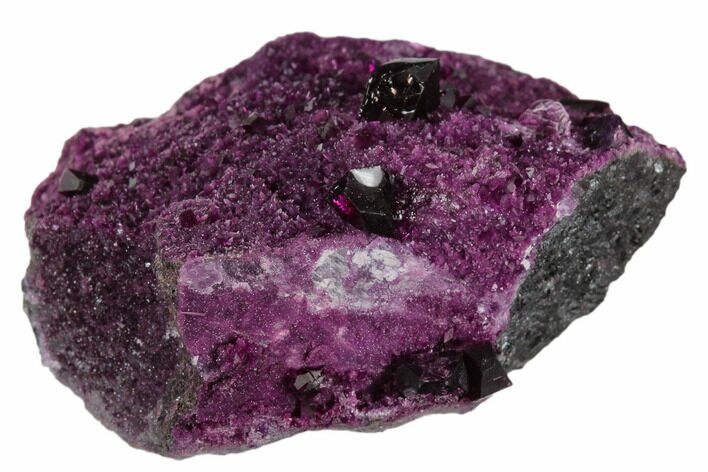 This is a gorgeous cluster of magenta colored kammererite crystals on a rock matrix, collected from the Kop Krom Mine in Turkey. The matrix is almost entirely encrusted a druze of kammererite crystals, with larger crystals scattered throughout the specimen.
Kammererite is a lustrous mineral that is typically rose-red to magenta in color. The chemical composition of this mineral is Mg5Al(AlSi3O10)(OH)8. It was named in 1841 by Nils Gustaf Nordenskiöld in honor of August Alexander Kämmerer.
LOCATION
Kop Krom Mine, Kop Daglari, Erzurum Province, Turkey