This Specimen has been sold.
2" Realistic, Polished Dendritic Jasper Skull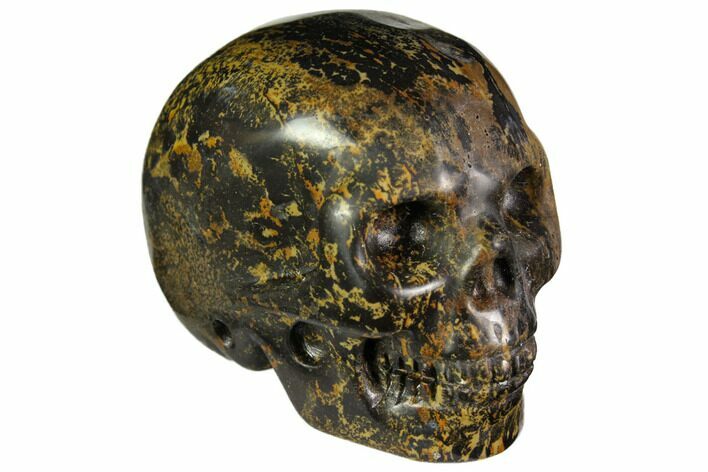 This is a 2" long polished skull that was carved from dendritic jasper. The jasper has been meticulously sculpted and polished into the shape of a skull.
Dendrites that occur within rock are most often a result of intruding (percolating) mineral solutions that contained manganese and/or iron. These solutions can work their way through microscopic cracks in the rock, leaving behind a branching pattern throughout the rock. By an untrained eye, these can be mistaken for plant fossils within the rock.
SPECIES
Chalcedony var. Jasper
SIZE
2" long, 1.5" tall, 1.3" wide