3.2" Demantoid Garnets In Serpentine Matrix - Italy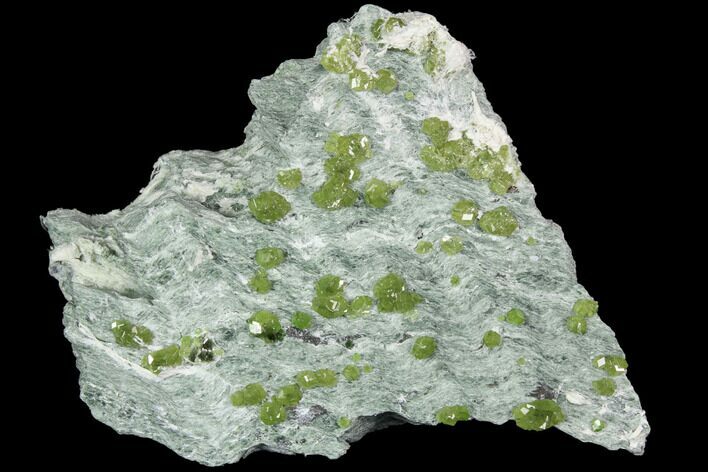 This is a beautiful aggregation of andradite var. demantoid crystals on a fibrous serpentine matrix. This specimen was collected from Malenco Valley in Italy. The demantoid crystals have a beautiful non-metallic luster and sparkle when placed under light.
Comes with an acrylic display stand.
Demantoid is a variety of andradite, which in itself is a variety of garnet. The chemical composition of demantoid is Ca3Fe2(SiO4)3, with the natural substitution of chromium attributing to the green color of this garnet. Ferric iron is the cause of the yellow in the stone.
!WARNING! The fibrous mineral that's tied in with the serpentine is believed to be related to the asbestos family. Washing hands after handling and keeping the specimen away from your mouth, are both highly recommended.
SPECIES
Andradite var. Demantoid
LOCATION
Campo Franscia, Malenco Valley, Italy