3.3" Deep-Green Libethenite Crystal Cluster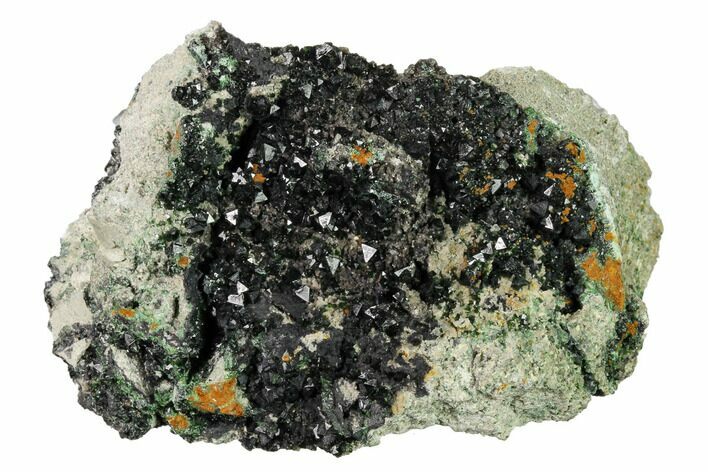 This specimens is 3.3" wide and contains lustrous libethenite crystals. This came from old mineral stock and unfortunately was not labeled with a more specific locality. Libethenite can be found in several states with significant copper deposits including Arizona, New Mexico, Colorado and Idaho. The crystals have deep-green coloration and bear a pseudo-octahedral structure.
Comes with an acrylic display stand.
Libethenite is a secondary copper phosphate mineral with the chemical formula Cu2PO4OH. The crystals are typically dark-green and orthorhombic in shape and form within the oxidation zones of copper ore deposits.