3.3" Green, Bladed Prehnite Crystals with Quartz - Morocco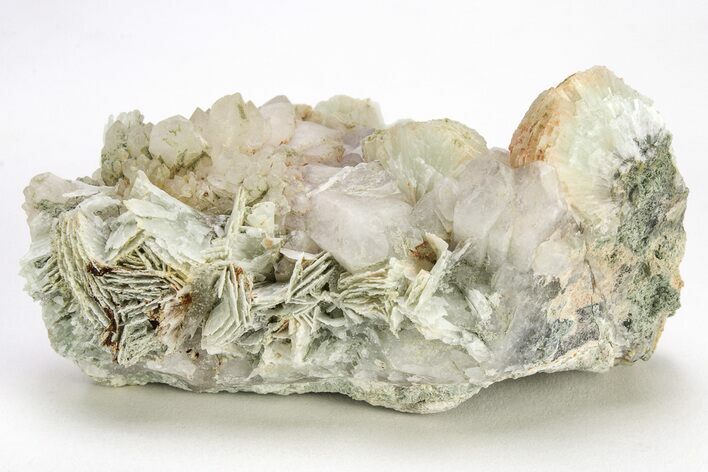 This is a specimen of sea-glass-green, bladed prehnite with quartz found in Imilchil, Morocco. The prehnite crystals formed in acicular fans that resemble feathered coral ledges. The alluring, delicate prehnite is enhanced by the solid presence of the quartz which creates a visually balanced specimen.
Prehnite is a calcium aluminum silicate with the chemical composition Ca2Al(AlSi3O10)(OH)2. It generally occurs as volcanic cavity infillings, and typically is a shade between yellow and green, however colorless and blue specimens are not unheard of.
SPECIES
Prehnite & Quartz
LOCATION
Imilchil, Midelt Province, Morocco