3.4" Botryoidal Forest-Green Prehnite - Patterson, New Jersey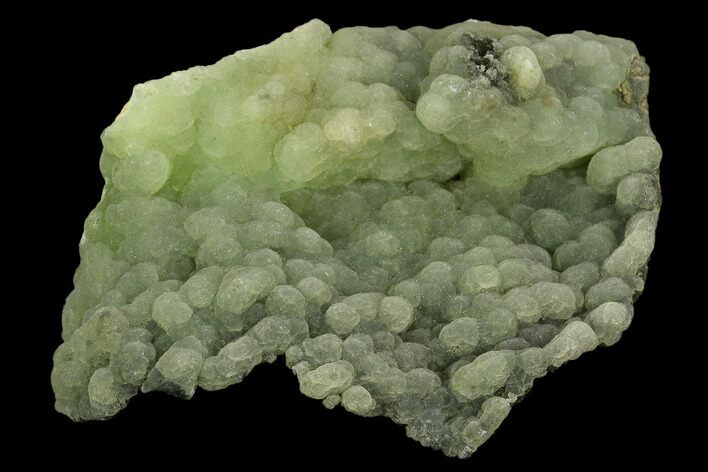 This is a 3.4" wide, botryoidal forest green prehnite cluster that was collected from the Lower New Street Quarry in Paterson, New Jersey.
Comes with an acrylic display stand.
Prehnite is a calcium aluminum silicate with the chemical composition Ca2Al(AlSi3O10)(OH)2. It generally occurs as volcanic cavity infillings, and typically is a shade between yellow and green, however colorless and blue specimens are not unheard of.
LOCATION
Lower New Street Quarry, Paterson, New Jersey