3.4" Cave Calcite Flower Stalactites - China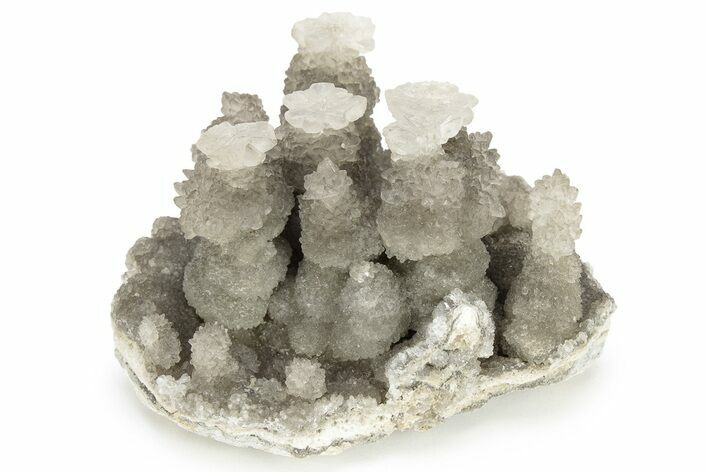 This is an interesting calcite "stalactite" formation with radiating calcite flowers perched atop each stalactite. It formed within a horizontal rock fissure/cavity where the flowers were likely making contact with the floor of the cavity.

The base of the rock has been cut flat for aesthetic presentation without the need for a display stand.

SIZE
Entire Specimen: 3.4 x 3"