3.5" Chabazite, Stilbite, Epidote and Microcline Association - Poland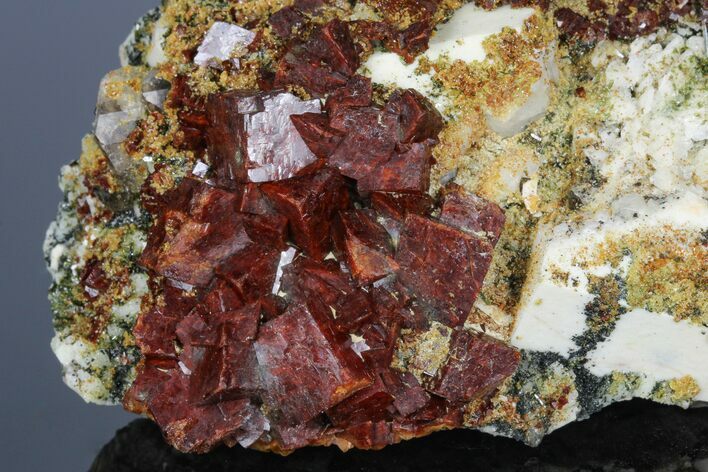 This is an eye catching, 3.5" wide association of chabazite, stilbite, epidote, quartz (var. Smoky) and albite that formed over a microcline feldspar matrix. The red chabazite is a calcium dominant variety (chabazite-ca), the most prevalent of the chabazite series.

This incredible mineral association comes from the Strzegom-Sobótka granitic massif of Poland, a site renown for its miarolitic cavities and vein pegmatites that contain an assortment of complex hydrothermal minerals. This specimen is a prime example of what the Strzegom-Sobótka massif has to offer!

Comes with an acrylic display stand.


SPECIES
Chabazite-Ca, Stilbite, Epidote, Quartz, Albite & Microcline
LOCATION
Strzegom, Strzegom-Sobótka Massif, Lower Silesia, Poland