3.55" Aquamarine Crystals With Muscovite - Pakistan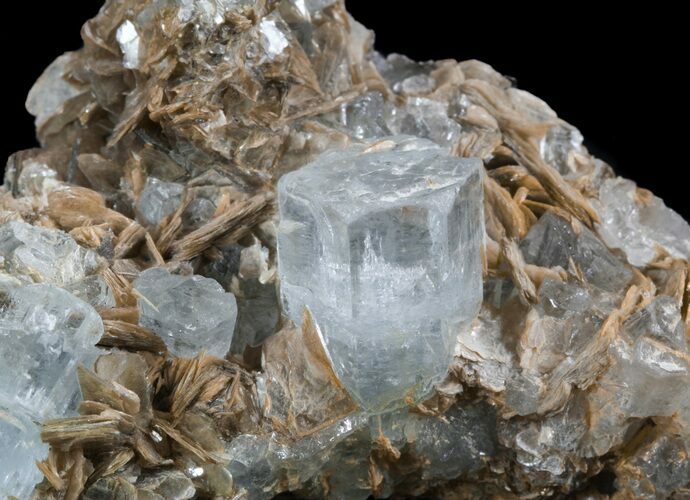 This is a fantastic association of gemmy, sky blue aquamarine crystals on muscovite from Baltistan, Pakistan. The specimen features several lustrous, aquamarine beryl crystals that have formed upon a group of coarse muscovite crystals. The largest Aquamarine is 0.81" tall and the entire specimen is 3.55x2.55x1.8" The aquamarine exhibits the usual sky-blue color, typical of the locality.

SPECIES
Aquamarine With Muscovite
LOCATION
Baltistan, Pakistan
SIZE
3.55x2.55x1.8", Largest crystal 0.81"