3.6" Clear Quartz Crystal Cluster - Madagascar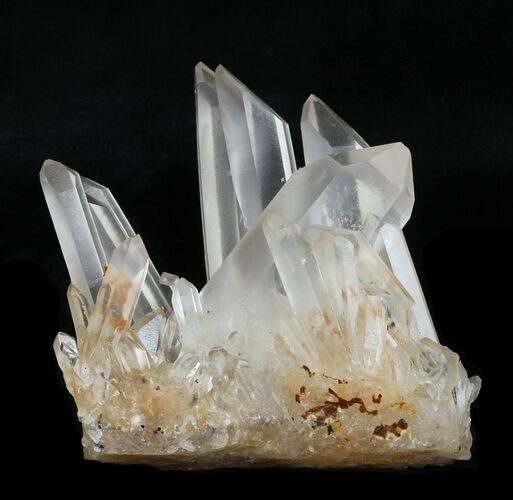 This is a very nice, natural cluster of long clear quartz crystals from Madgascar. The entire piece measures 3.6x1.8" and it 4.1" tall. The longest crystal is 3.3" All of the crystals have well defined tips and there is some pink/orange coloration near the base due to the amount of iron in the soil in which these are found.
SIZE
3.6x1.8", Longest crystal 3.3"