This Specimen has been sold.
3.6" Dark Green Chrysocolla Crystals - Cyber Monday Deal!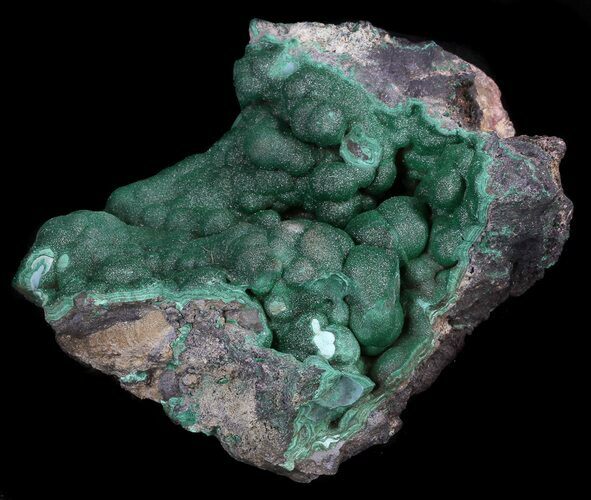 This is a beautiful specimen of botryoidal Chrysocolla crystals and Malachite from the Shaba Province in Zaire.

Malachite is a dark green, copper based mineral with the formula Cu2CO3(OH)2. It often forms botryoidal masses in fractures deep underground where the water table or hydrothermal fluids provide the means for chemical precipitation. It rarely forms crystals and it is often associated with another copper based mineral azurite. It was used as a mineral pigment in green paints from antiquity until about 1800.

Chrysocolla is also a copper based mineral which forms in the oxidation zones of copper ore bodies and is frequently associated with Malachite. A 2006 study has produced evidence that chrysocolla may be a microscopic mixture of the copper hydroxide mineral spertiniite, amorphous silica and water.
SPECIES
Malachite & Chrysocolla
LOCATION
Shaba Province, Zaire