3.6" Pink Halite Crystal Cluster - Trona, California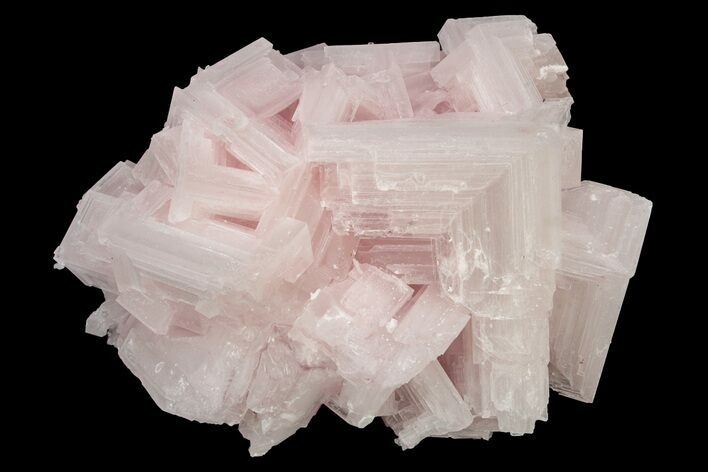 This 3.6" wide specimen features attractive pink halite crystals of the highest quality, collected from Trona, California. The crystal formations have a geometrically aesthetic appeal that can only be truly appreciated in person.
Comes with an acrylic display stand.
Halite more commonly known as rock salt, is a form of the mineral sodium chloride. It forms due to the evaporation of salt rich waters and the coloration is due to mineral impurities. Trona, California is famous for producing beautiful halite crystals in the brines of Lake Owen.
LOCATION
Trona, California