3.9" Calcite, Dolomite and Herkimer Diamond Association - Lowville, NY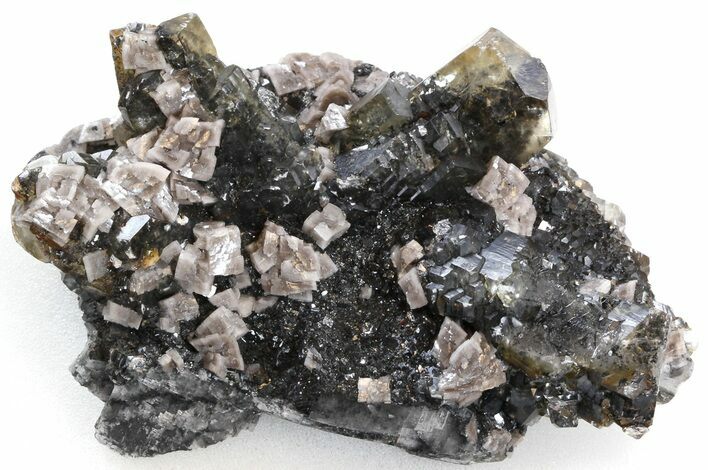 This is an incredibly diverse and beautiful specimen from Lowville, Lewis County, New York. There is a combination of calcite, dolomite and herkimer diamonds (quartz) that are naturally displayed on a matrix that's mostly pyrite and hydrocarbon-coated dolostone.

The calcite crystals are columnar in shape and fluoresce white-yellow under short wave UV. The dolomite crystals fluoresce a vibrant red-pink color under short wave UV. Not to mention the association of herkimer diamonds, which do not commonly form along side columnar calcite specimens.

It comes with an acrylic display stand.

SPECIES
Calcite, Dolomite, Pyrite and Quartz
LOCATION
Lowville, Lewis County, New York
SIZE
3.9" long, 2.2" wide, longest crystal 1"