3.9" Metallic, Radiating Pyrolusite Cystals on Barite - Morocco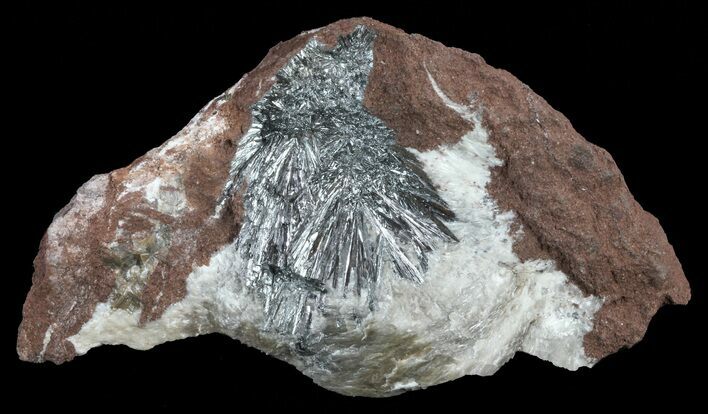 This is a spectacular, lustrous cluster of radiating silver Pyrolusite from Morocco. The specimen features several radiating sprays of these shiny, metallic crystals, alongside barite.
Pyrolusite is a mineral consisting of manganese dioxide (MnO2) and is important as an ore of manganese. It has a silver, metallic luster, a black or bluish-black streak, and readily soils the fingers. It commonly is found in finely packed fibrous, acicular, and radial forms composed of very fine needles or fibers.
SPECIES
Pyrolusite & Barite
LOCATION
Imini Mine, Ouarzazate Province, Morocco