3.9" Mint Green Halite With Atacamite - Rudna Mine, Poland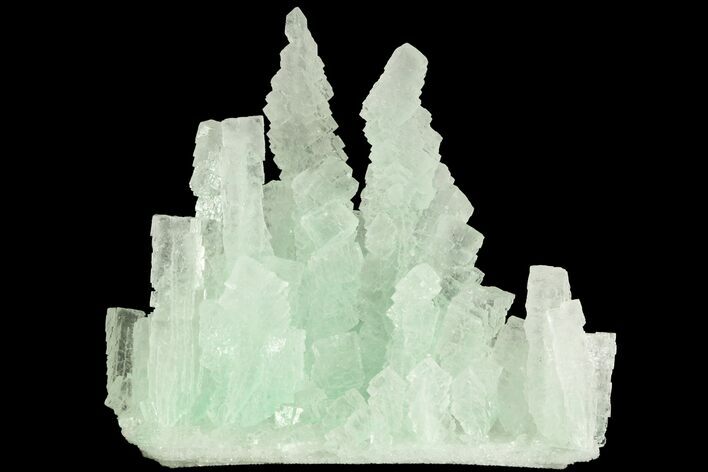 This is a stunning, translucent green formation of cubic halite stalactite crystals from the Rudna Copper Mine in Lubin, Poland. The green coloration is due to the presence of Atacamite. Very nice, well formed crystals and the piece displays well.
Halite more commonly known as rock salt, is a form of the mineral sodium chloride. It forms due to the evaporation of salt rich waters and the coloration is due to mineral impurities.
SPECIES
Halite, Atacamite
LOCATION
Rudna Mine, Lubin, Poland
SIZE
3.9" Wide, 2" Deep, 3.5" tall