3" Black Dravite Crystals on Rock - New York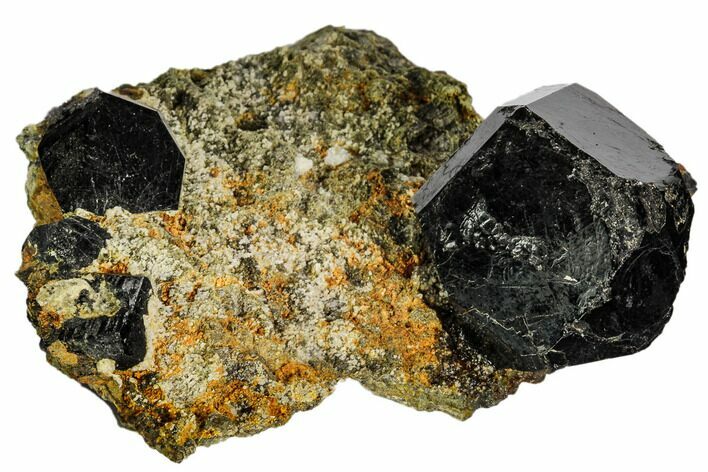 These are dravite crystals on matrix that were collected from Powers Farm in Pierrepont, New York. The matrix beneath the largest dravite crystal broke and was later repaired and stabilized with glue.
It comes with an acrylic display stand.
Powers Farm, Classic Digging Area, Pierrepont, St. Lawrence County, NY.
This Dravite was collected by Michael Walter August 27th, 2013
LOCATION
Powers Farm, Pierrepont, New York
SIZE
3" wide, largest crystal 1.4" wide"