4.05" Polished Sodalite Sphere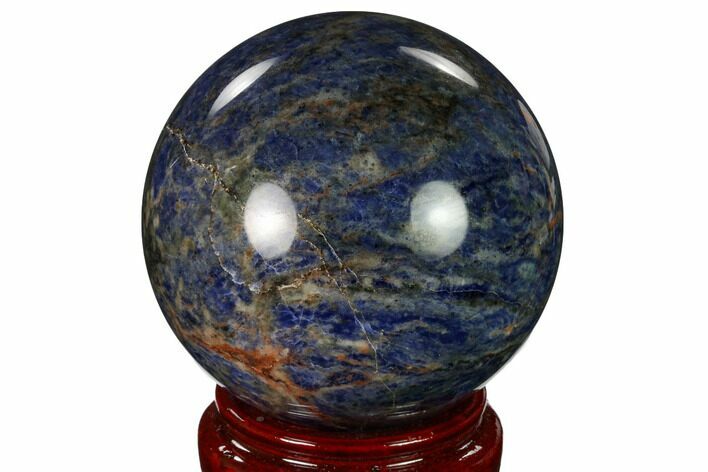 This is a 4.05" wide, polished sphere of sodalite from Namibia. It comes with a wooden display stand.
Sodalite
is blue stone is almost invariably veined with white streaks or markings. Lapis Lazuli can appear similar to Sodalite with its intensely blue color, though it is usually associated with sparkling Pyrite, which Sodalite lacks.