4.1" Rhodochrosite and Capillitite Stalactite Section - Argentina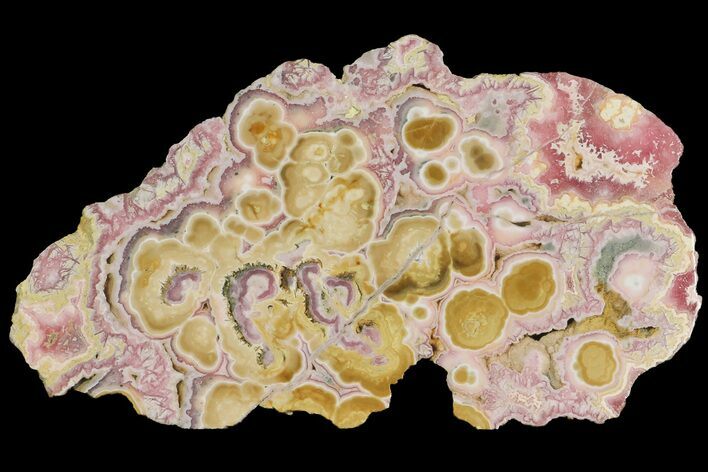 This is a gorgeous polished stalactite section of rhodochrosite and capillitite from the famous Capillitas Mine in Argentina. Capillitite is a yellow-brown variety of rhodochrosite that gains its color from iron and zinc impurities.
It has been cut flat and polished to a glossy finish on one side and left rough on the other. It comes with an acrylic display stand.
Rhodochrosite is a manganese carbonate mineral with them chemical composition MnCO3. The crystals typically have a pink-red coloration and cleaves with rhombohedral cleaving in three directions. It forms from hydrothermal pockets and can be found as both crystals and in banded formations.
SPECIES
Rhodochrosite & Capillitite
LOCATION
Capillitas Mine, Catamarca Province, Argentina
SIZE
4.1 x 2.4", up to .3" thick