4.2" Polished Flower Agate Sphere - Madagascar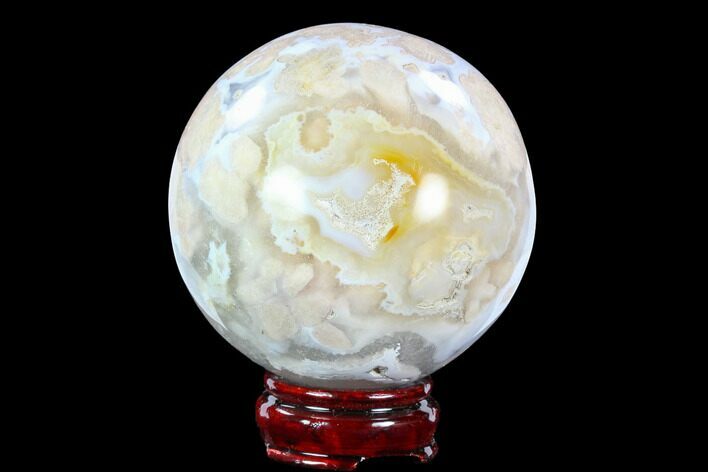 This is a gorgeous, 4.2" wide sphere made from polished flower agate.
Flower agate is a formation of agate that contains plumes of white-pink, opaque chalcedony formations that are scattered throughout. Occasionally these specimens are found with white and pink banded
agate
, as well as milky white cross sections of
quartz crystals
. This type of agate comes out of Madagascar and is most often sold as a polished stone. Some of these polished stones contain pockets of botryoidal agate formations that resemble large
spherical grape agates
.
SPECIES
Quartz var. Agate & Chalcedony