4.8" Cubo-Octahedral Galena With Pyrite - Morocco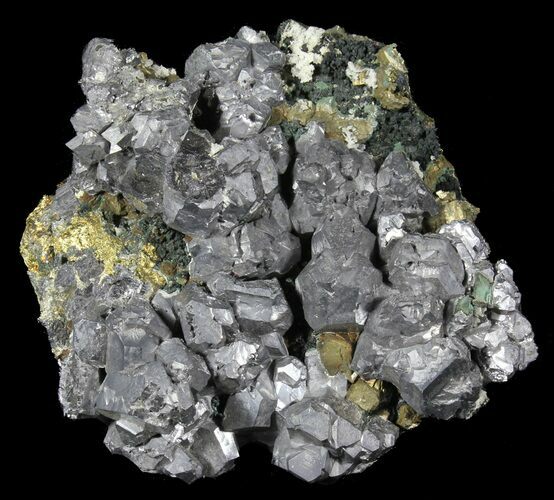 This is a high quality 4.8" wide specimen of galena crystals with pyrite from the Bou Nahas Mine, Oumjrane, Morocco. The galena crystals are Cubo-octahedral in shape with hoppered growths in some of their faces. They are display nice on the matrix, with Pyrite aggregates. This is a much high quality specimen than most of the material coming out of the area.

Comes with an acrylic display stand.
LOCATION
Bou Nahas Mine, Oumjrane, Meknès-Tafilalet Region, Morocco