4.9" Realistic, Polished Purple Aventurine Skull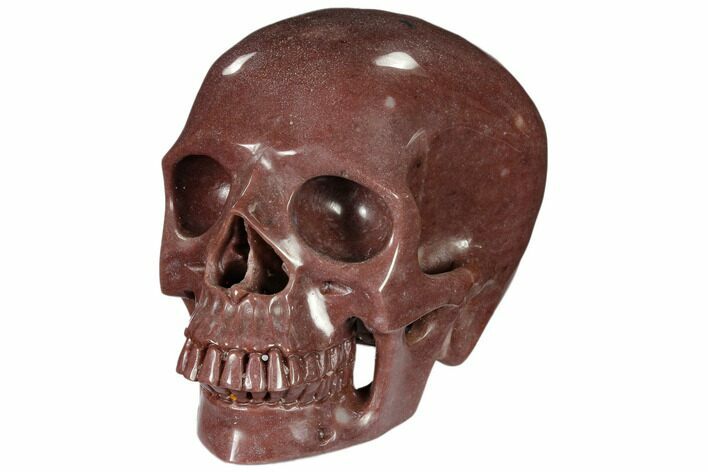 This is a 4.9" wide polished skull that was formed from purple aventurine. The aventurine has been meticulously sculpted and polished into the shape of a skull. The underside of the skull and the nostrils have been hollowed-out, making the specimen closer in resemblance to a real skull.
Aventurine is a form of
quartz
characterized by bright inclusions of mica or other minerals that give a shimmering or glistening effect. It is typically green in coloration but it may also be orange, brown, yellow, purple, red, blue, or gray.
SIZE
4.9" long, 3.9" tall, 3.5" wide