5" Realistic, Polished Tree Agate Skull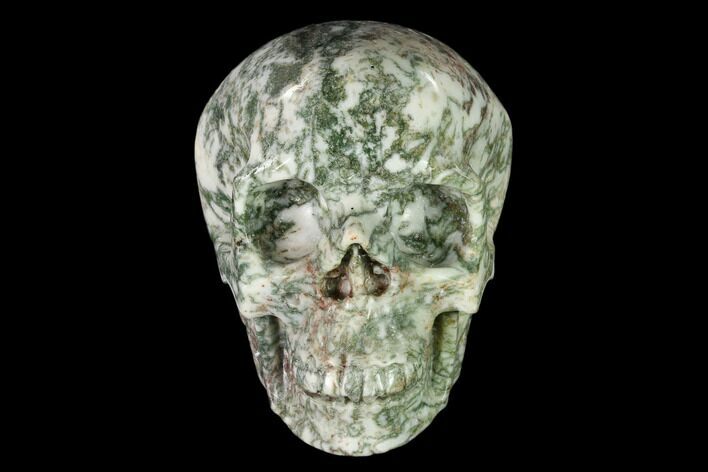 This is a 5" long specimen of white jasper with green dendrites, known as tree agate. It has been meticulously polished and sculpted into the shape of a skull. The detailing is quite intricate and symmetrical.
Tree Agate is a form of dendritic jasper. It is a chalcedony with dendrite inclusions of moss colored green minerals. Tree Agate is an unusual agate as it is usually opaque white and doesn't have the banding usually common in chalcedonies that are named "
agate
", hence the classification as jasper.
SPECIES
Chalcedony var. Jasper
SIZE
5" long, 3.9" tall, 3.5" wide