This Specimen has been sold.
5.1" Polished, Brown Calcite Flame - Madagascar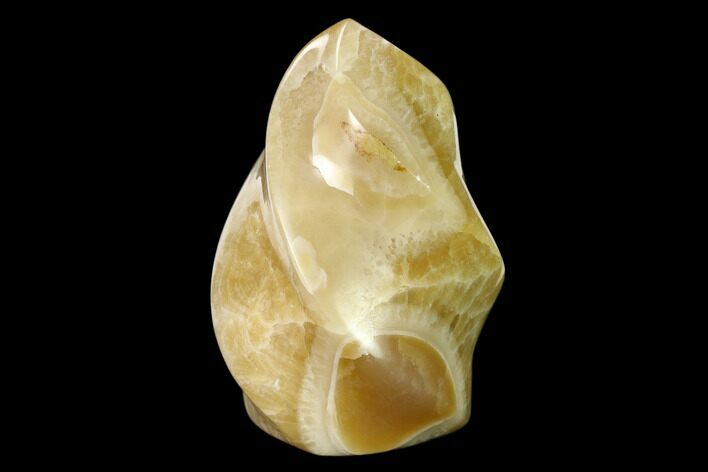 This is brown calcite from Madagascar which has been hand-polished into a "flame" shaped sculpture. This unique specimen is 5.1" tall and has multiple layers of calcite that vary between tan, white, brown and orange hues. The base has been cut to allow for aesthetic presentation.