5.2" Green Prehnite Crystal Cluster - Morocco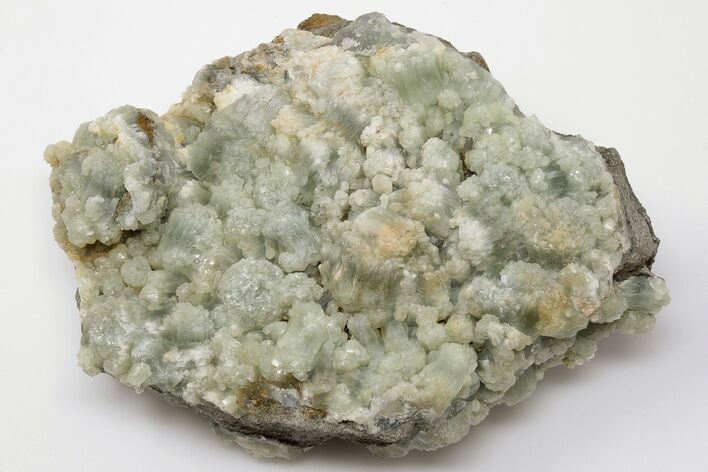 This is a specimen of green prehnite on matrix found in Morocco. The prehnite crystals formed in seemingly striated patterns, all bunched up next to each other with rectangular, "bowtie" crystal structures.
Comes with an acrylic display stand.
Prehnite is a calcium aluminum silicate with the chemical composition Ca2Al(AlSi3O10)(OH)2. It generally occurs as volcanic cavity infillings, and typically is a shade between yellow and green, however colorless and blue specimens are not unheard of.
LOCATION
Imilchil, Midelt Province, Morocco