5.7" Large Red Pyrope Garnets in Quartz - Madagascar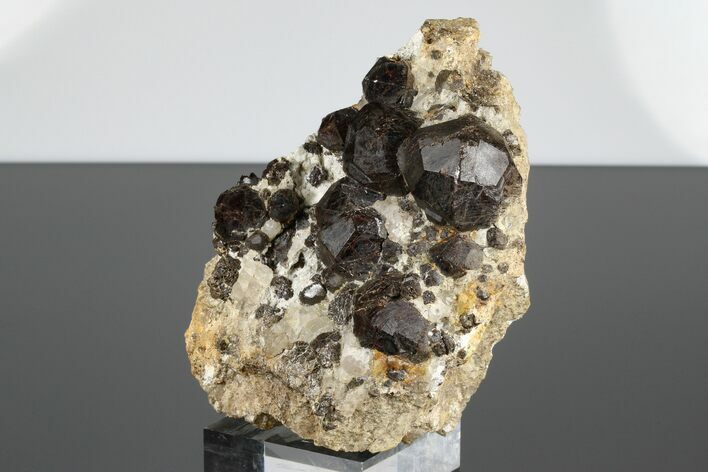 These are large red pyrope garnets that are partially exposed from the quartz matrix they were found in. The entire specimen measures 5.7" x 3.8" and the largest garnet is 1.4" wide! It was collected from the Fianarantsoa Province of Madagascar.
This specimen has been mounted to an acrylic display base.
Garnets are nesosilicates having the general formula X3Y2(SiO4)3. There are many species of garnet which include pyrope, almandine, spessartine, uvarovite, andradite and grossular (varieties of which are hessonite, cinnamon-stone and tsavorite). Garnets are found in a wide variety of colors including red, orange, yellow, green, purple, brown, blue, black, pink, and colorless, with reddish shades being the most common.
SPECIES
Pyrope Garnet & Quartz
LOCATION
Fianarantsoa Province, Madagascar
SIZE
Matrix is 5.7 x 3.8", Largest garnet is 1.4" wide