5.9" Bladed, Pink Manganoan Calcite Crystal Cluster - China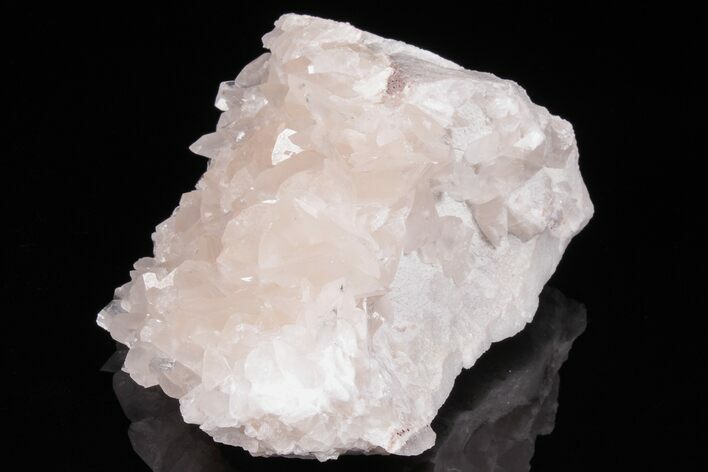 This is a gorgeous cluster of pink manganoan (manganese-bearing) calcite crystals, collected from the Hunan Province of China. The pink coloration of these crystals can be attributed to manganese impurities.
Manganoan calcite, also known as
manganocalcite
is a pink, manganese rich variety of calcite with a chemical composition of (Ca,Mn)CO3. It crystallizes in a trigonal crystal system and forms rhombohedral or scalenohedral crystals. These crystals tend to display a pink color of which intensity can range anywhere from a pinkish-salmon to a hot pink. Often this variety of calcite will exhibit fluorescent properties.
SPECIES
Calcite var. Manganese Bearing
LOCATION
Hunan Province, China