This Specimen has been sold.
5.9" Polished, Brown "Wavellite" Skull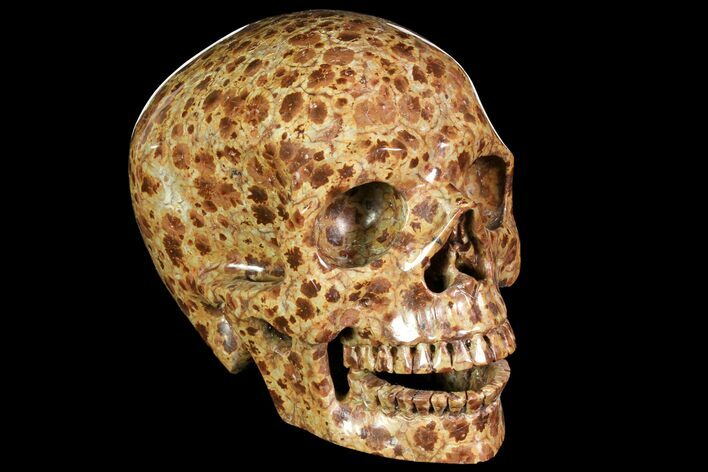 This is a beautiful mineral formation that has been meticulously sculpted and polished in the shape of a skull. The mineral is said to be wavellite, likely based on the radial crystal formations, however it's difficult to say whether these crystals are in fact wavellite. The underside of the skull and the nostrils have been hollowed out, giving the skull a more realistic appearance.