5" Realistic, Carved Strawberry Quartz Crystal Skull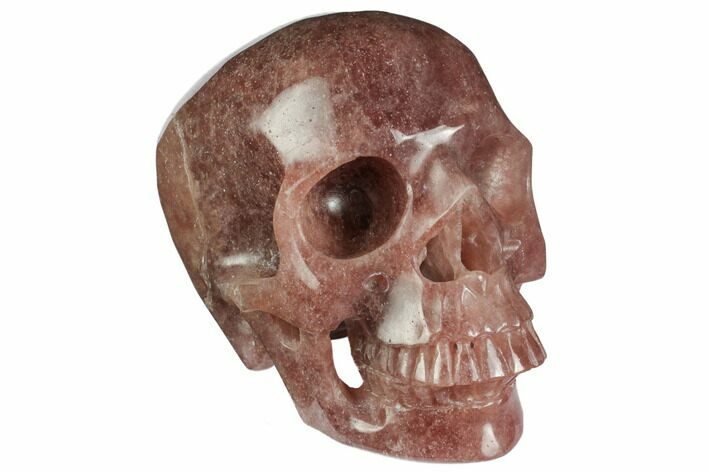 This is a 5" long, polished strawberry quartz skull from Madagascar. This skull has been sculpted and polished from a larger chunk of strawberry quartz. The underside of the skull and the nostrils have been hollowed-out, making the specimen closer in resemblance to a real skull.
Strawberry quartz earns it's color from iron oxide inclusions within the quartz.
SPECIES
Quartz var. Strawberry Quartz