6.1" Flashy, Chatoyant, Pietersite Sphere - Arizona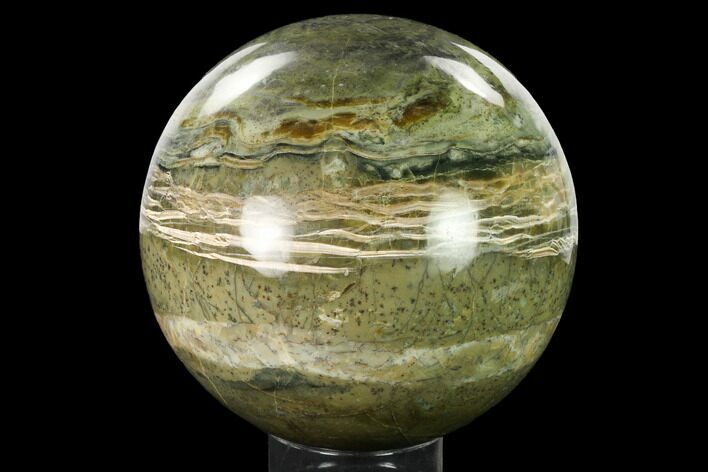 This is a beautiful, 6.1" wide, hand polished specimen of Arizona pietersite, also known as Arizona tiger's eye. It has been shaped and polished into a large sphere. Comes with the pictured display stand.
Pietersite is a variety of chalcedony that contains amphibole mineral fibers that result in a chatoyant effect similar to
tiger's eye
. It is found in a variety of colors including blue, grey, brown-red, brown, orange and yellow. It is named after Sid Pieters, a mineral dealer from Namibia that documented the discovery of this variety of chalcedony.
SPECIES
Chalcedony var. Pietersite