6.7" Polished Green Opal Sphere - Madagascar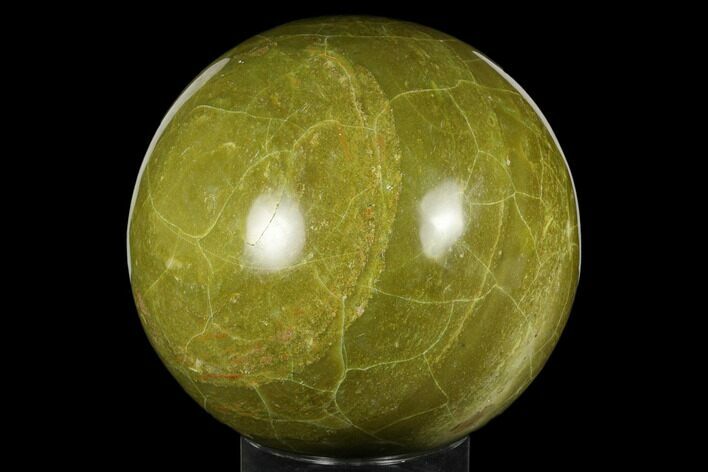 This is a large, 6.7" wide, polished sphere of green opal from Madagascar. It weighs 12 lbs and comes with an acrylic ring display stand.
Green opal is an amorphous variety of quartz, with the chemical composition of SiO2 · nH2O. This hydrated silicate mineraloid has the associated chemical composition and lack of crystal structure that terms this mineral conglomerate as an opal.

During formation, microscopic holes form within the silica, forming secondary silica lamellae-like strings throughout, giving the rock its inner web-like appearance.