6.7" Polished Purple Luna Agate Slab - Chihuahua, Mexico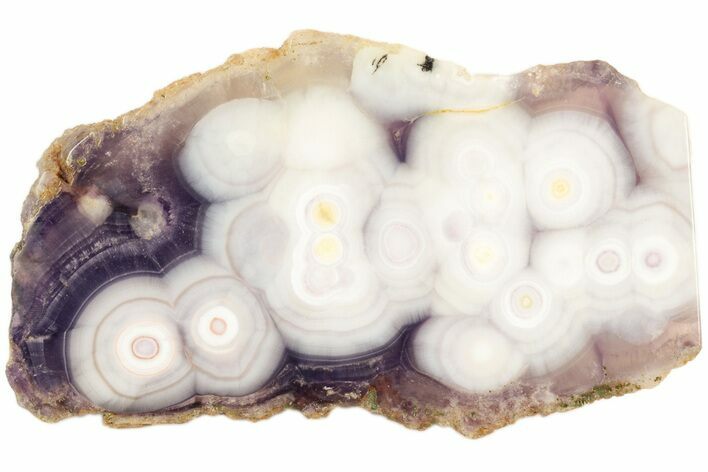 This is a wonderful polished "luna agate" slab that was collected from Chihuahua, Mexico. The deep-purple agate is quite stunning and contrasts nicely against the white, orbicular "crater/eye" agate formations. Purple luna agate of this quality is rarely seen on the market.
It comes with an acrylic display stand.
Luna agate, also known as amethystine agate, is a purple variety of agate that's collected from both Chihuahua and Durango, Mexico, and is not to be confused with agate coming from Luna, New Mexico. The material from Chihuahua, Mexico typically has much deeper coloration and stronger eye/crater-like structures. The first material was collected from Chihuahua during the Apollo mission hype, influencing the name since the spherical agate "eye" formations were viewed as resembling craters on the moon.
SPECIES
Quartz var. Chalcedony
LOCATION
Chihuahua, Mexico
SIZE
6.7 x 3.8", .28" thick