7.7" Polished Slab Of Blue Mountain Jasper - Oregon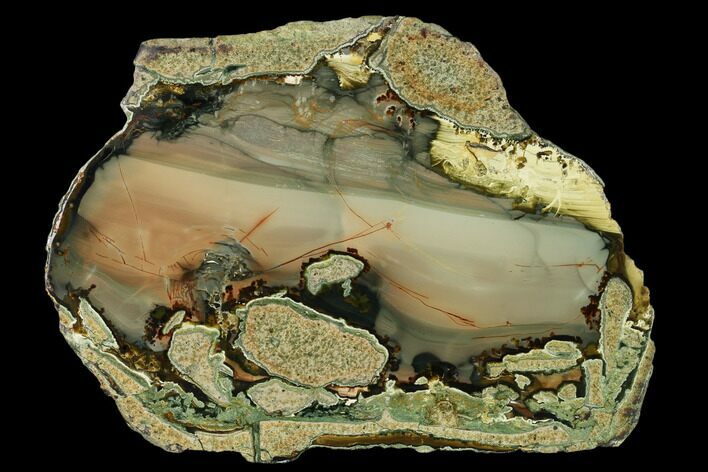 This is a gorgeous, 7.7" wide slab of blue mountain picture jasper that has been polished to a mirror like finish on one side. Comes with an acrylic display stand.
Blue Mountain Jasper comes from a single mine in Southern Oregon near McDermitt. It is considered on the premier picture jaspers in the world and is coveted by lapidary craftsmen. It takes a superior polish and is known for it's blue, green and olive colored orbs. It is frequently polished into cabs and used for jewelry.
SPECIES
Chalcedony var. Jasper
LOCATION
Near McDermitt, Oregon
SIZE
7.7 x 5.7", .3" thick