7" Realistic, Polished Hamine Jade Skull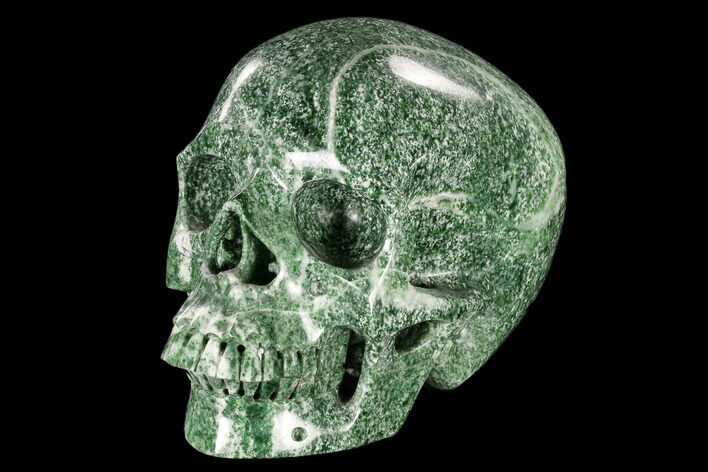 This is a beautiful, polished stone skull made out of hamine jade from India. This skull has been meticulously sculpted and polished into the shape of a realistic skull. The underside of the skull and the nostrils have been hollowed-out, making the specimen closer in resemblance to a real skull.
Hamine jade, also known as "hami jade" or "hamine jasper", is the trade name for a form jasper that based on the name, likely originates from India. It often features spots of green that are heavily peppered throughout a white base matrix. There is debate as to whether this is a tree agate or a formation of grossular garnets within a milky white variety of chalcedony (jasper).
SPECIES
Chalcedony var. Jasper