7" Tall, Polished Blue Calcite Flame - Madagascar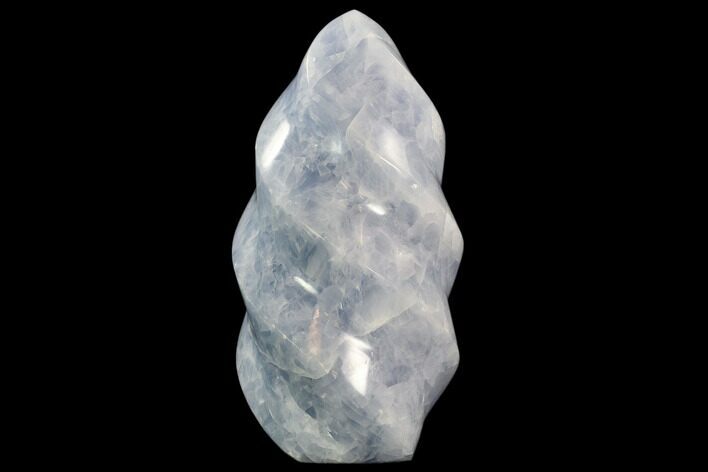 This is a beautiful, 7" tall, blue calcite flame sculpture. It's been hand carved/polished from blue calcite mined in Madagascar.

Please note there a small very small dings on the ridges on one side. They aren't very noticeable unless you are looking for them. These small defects are reflected in the price.