.72" Polished Covellite Cabochon Pair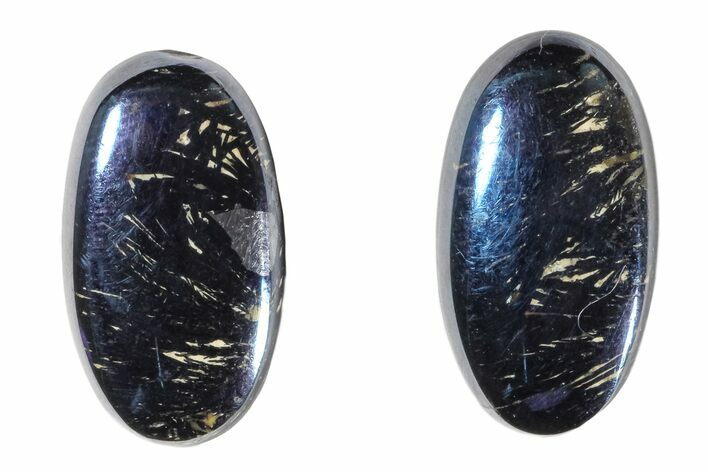 These are .72" tall cabochons made from covellite that was collected from the Butte Mining District of Butte, Montana. The covellite has been backed with a thin sheet of black agate for stability. These cabochons would be perfect for jewelry making, primarily for earrings as they are a matched pair.
Covellite is a copper sulfide mineral with the basic chemical formula CuS. Well formed crystals of covellite are considered rare, with most examples found in massive forms. It typically exhibits an iridescent effect with a lustrous indigo-blue color and occasional spots of red. Covellite is known to commonly form as a secondary mineral in copper sulfide deposits, with Butte, Montana and Tuscany, Italy being two locations that have produced exceptional covellite crystal specimens.
LOCATION
Butte Mining District, Butte, Montana.