8.2" Arfvedsonite Crystals in Feldspar - Imilchil, Morocco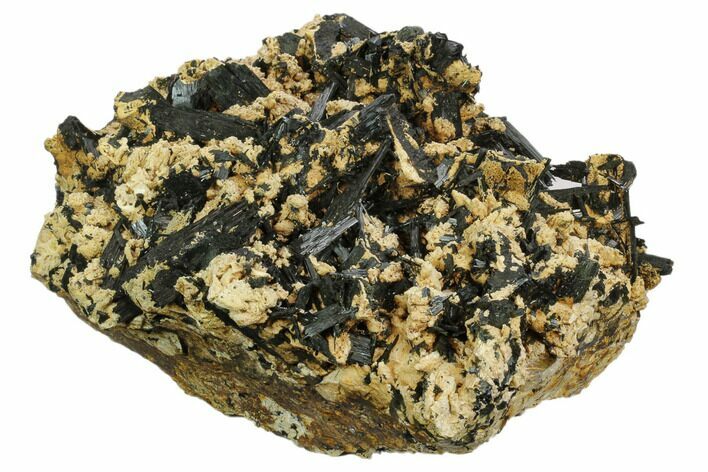 This is a large, 8.2" wide cluster of black arfvedsonite crystals that formed within a feldspar matrix. This mineral association was collected from Meknès-Tafilalet, Morocco.
Feldspars are a group of rock-forming tectosilicate minerals. It is also one of the most common minerals on earth, making up nearly 60% of the crust.
SPECIES
Arfvedsonite & Feldspar
LOCATION
Imilchil, Er Rachidia, Meknès-Tafilalet, Morocco