8.3" Cave Calcite (Aragonite) Formation - Morocco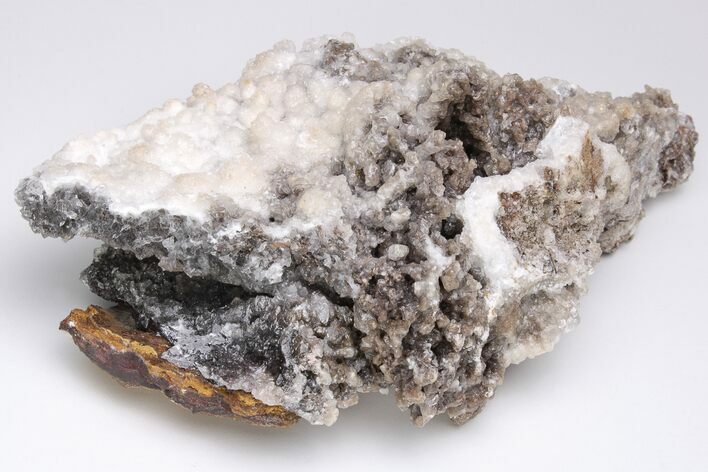 This is a beautiful, aragonite (cave calcite) formation from Morocco. This humungous piece features a many white, botryoidal aragonite formations that are blanket by a layer of crystals which give a reflective, sparkling appearance. A truly stunning piece.
Comes with an acrylic display stand.
Cave calcite is not actually calcite but is formed from aragonite crystals. Calcite and aragonite are both carbonates with the same chemical formula (CaCO3), but different crystal structures and symmetries.

Cave calcite forms underground due to groundwater deposition. While it often forms stalactites and stalagmites it can also form unique, branching, tree-like structures or botryoidal formations.
SPECIES
Calcite & Aragonite