8.5" Calcite Crystals on Scolecite - India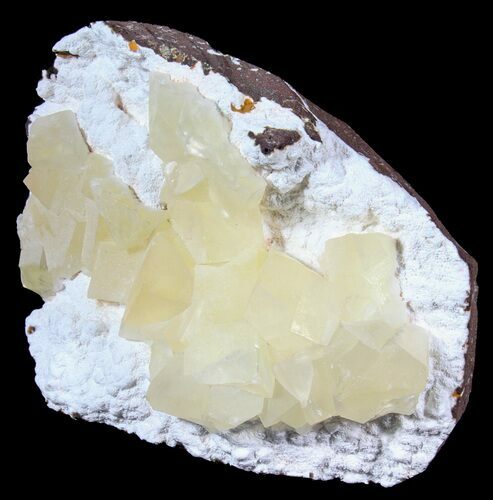 This is a very beautiful plate of well defined, honey yellow, calcite crystals on a bed of Scolecite (a type of zeolite). The entire plate is 8.3" wide and the largest individual calcite crystal is about 1.3" across.

This specimen comes from the Deccan Traps (a large igneous province and one of the largest volcanic features on earth) in the Pune Province of India. In the course of quarrying for other materials or digging wells sometimes large pockets of zeolites and other minerals are unearthed in the volcanic rock.
SPECIES
Calcite on Scolecite
SIZE
8.3x5.8", Largest Calcite Crystal 1.3"